Xbox One X Cyberpunk 2077
A half a week ago, we first saw the Xbox One X Cyberpunk 2077 edition leaks on Canadian Amazon. The leaks only gave us a glimpse of the controller, not the actual features. Well, Microsoft confirmed that they will release a special Xbox One X Cyberpunk 2077 console.
Today, we have more updates on the Console. Firstly, only 45,000 units will be manufactured and their shipping will start in June. Now you might be wondering why will it ship in June when Cyberpunk 2077 will release in September? Well, According to Daniel Ahmad. Microsoft will focus on Xbox Series X Manufacturing in post-June, hence they want to get rid of this last limited Xbox One X.
The Xbox One X Cyberpunk 2077 Limited Edition will feature some custom paneling, a specialized paint job, glow-in-the-dark graffiti, and various LED lights. The price for this limited console has not been shared yet, however, we might get some details in Early May.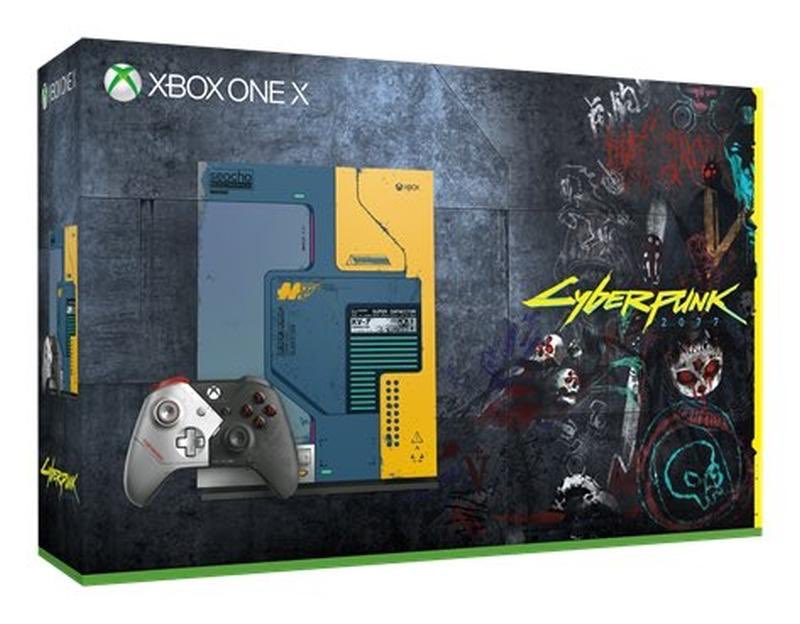 Cyberpunk 2077, one of the most anticipated titles of 2020 was delayed after the game needed more time to work. In an interview with various sites, CD Projekt spokerpson Adam Kicinski said there will be no more delays.
"Since mid-March we have been working from home, while ensuring continuity of all our of operations," Kici?ski said.
"Our goals haven't changed; first and foremost, we intend to release Cyberpunk 2077 in September. We feel motivated and have the necessary tools at our disposal to meet this goal".
Cyberpunk 2077 themed Xbox One X revealed